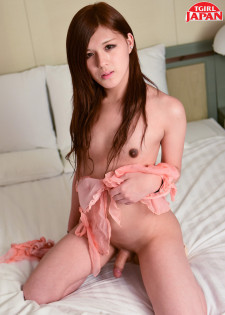 Hailing from Osaka, lovely Mitsuki is a sure fire girl to watch in the up and cumming. Mitsuki confesses to love having her nipples and ass played with - I'm sure she won't be short of takers.
7th Dec 2022
12:41 HD Video
& 101 Photos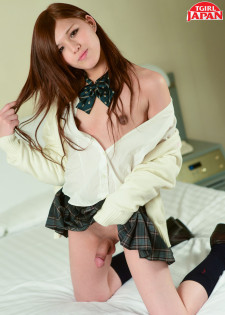 Osaka doll Mitsuki returns to TGJ for another hot scene, dressed as a slutty lady in school uniform attire. Downing the books and ditching her studies for some serious self-satisfaction time, naughty newhalf Mitsuki invites us to taste the forbidden fruit in this scintillating solo.
30th Nov 2022
11:14 HD Video
& 106 Photos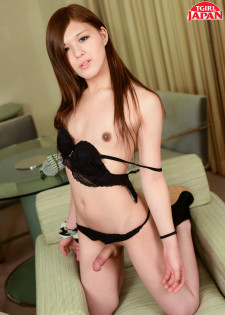 Hailing from Osaka, Mitsuki makes an instant impact in this awesome solo as she flaunts her assets for Hiro's lense like a true pro; stripping down to just her heels and panties to reveal that super-tight and sexy button hole and perfect, erect cock. Another exclusive first-seen from the home of Japan's finest!
25th Nov 2022
18:54 HD Video
& 104 Photos