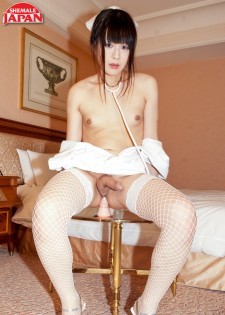 This lovely doll is superb. She´s so beautiful. She looks so hot on that nurse uniform. Her smile is so perfect. She´s really a hottie with those cute blossoming tits, tight and sexy ass and nice hard cock. Watch Yoko as she performs her job naughtily on the bed fucking her ass and stroking her cock.
13th Oct 2017
14:06 HD Video
& 123 Photos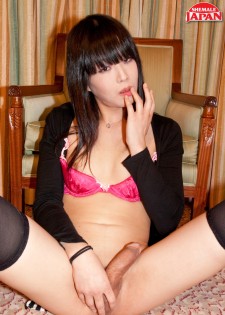 Once again, beautiful Tokyo starlet Yoko Arisu returns! We just can't enough of this gorgeous girl! She looks perfect in black lace pantyhose and high heels! Yoko has a sexy slim figure, a great ass and a hard cock! Watch this sexy girl as she strips and strokes her hard cock!
13th Sep 2017
13:12 HD Video
& 119 Photos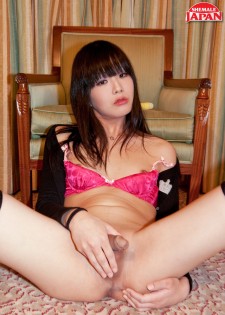 Yoko Arisu is unbelievably sexy! This pretty Tokyo doll loves posing and stripping for our camera! She returns looking all sexy in black lace pantyhose and high heels! Watch her as she undress and strokes her hard dick for you!
19th Jul 2017
13:12 HD Video
& 119 Photos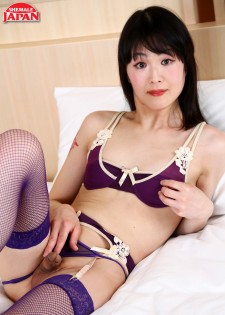 Yoko Arisu is horny again! This gorgeous young transgirl got a sexy body, natural titties and a firm round booty! Watch her showing off her hot body and stroking her hard cock until she shoots a load all over her sexy belly!
1st Mar 2017
15:10 HD Video
& 103 Photos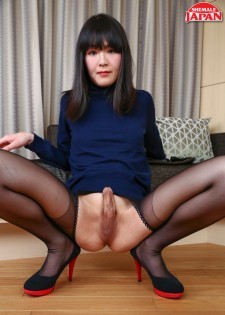 Yoko looks class in her outfit so she strike a pose with it. Then with no hesitation she slowly strip off her under pants which reveals her ass-pussy. To keep the fire burning, she then starts to play with her hard cock.
6th Feb 2017
17:17 HD Video
& 117 Photos
IF IT'S even possible, newhalf Yoko Arisu is looking even more adorable in her latest set - as she playfully poses in her cute little nightwear for the Grooby lenses. Clearly excited, she pulls her underwear to the side to free the throbbing piece of Shogun fun that she demands you drop and service. Ain't she just awesome!!
29th Jan 2016
11:27 HD Video
& 102 Photos