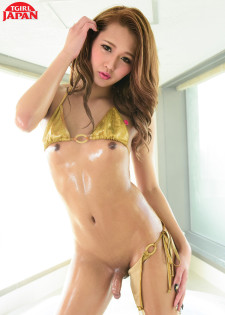 WE LOVE Beni Sisaki!! Everything about this girl just screams sexy. Her gorgeous hair, those big sexy eyes, her perfect feminine physique and that look of innocence in her angelic face just make this 20-year old Osaka sensation one of the tastiest newhalf exports of Japan today.
25th Jan 2023
11:15 HD Video
& 107 Photos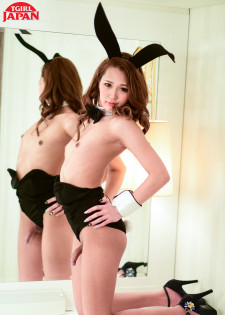 Dressed in her mouth-watering bunny attire and killer heels, playful Beni delivers yet another jaw dropping display as she continues to rise up the ranking of the world's hottest newhalf! Playfully posing for Hiro's lens it's not long before this little firecracker is stripped bare and stroking that sweet shenis which she keeps so neatly tucked in her underwear.
6th Jan 2023
10:42 HD Video
& 110 Photos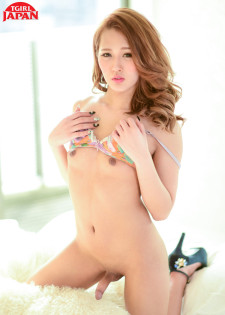 Beni Sisaki is one of the most exciting and beautiful girls we have had the pleasure of seeing on TGJ. Beni just has it all; fierce beauty, incredible femininity, a gorgeous and soft, smooth body and one of the damn finest asses ever!
16th Dec 2022
11:14 HD Video
& 109 Photos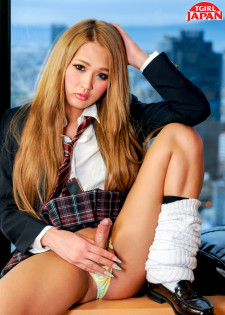 Dressed in her slutty school uniform outfit, the immensely sexy Beni Sisaki joins us and delivers an awesome solo performance. Wow!
1st Nov 2021
12:32 HD Video
& 104 Photos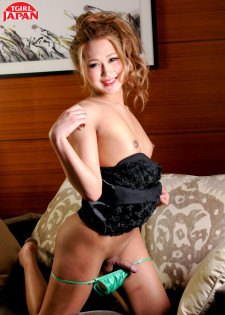 Beautiful Beni Sasaki is back in her second solo set where we see her strip down to her sexy heels and jerk off her hard girl cock!
25th Oct 2021
22:12 HD Video
& 102 Photos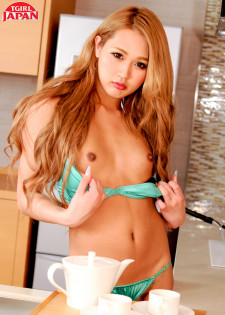 The devastatingly hot Beni Sasaki makes her white hot entrance on TGirl Japan in this exclusive solo set shot by our lucky guy Hiro. You gotta see her now!
15th Oct 2021
15:41 HD Video
& 103 Photos