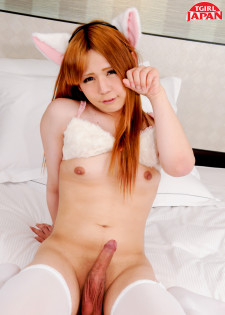 Transsexual darling Kana Hoshino looks sweet in her kitty ears and white lingerie outfit. She looks very cute as she acts like a pussy cat. Kana does a nice job showing off her bubble butt and stroking her delicious hard dick.
27th Jan 2021
10:29 HD Video
& 116 Photos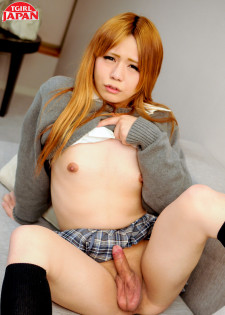 Trans girl Kana looks so dreamy in her nice looking outfit from her sweater, short skirt, black socks, and shoes. She stares at the camera with a longing stare. Her luscious body looks so wonderful as she pulls up her white shirt to show it off. Her cute dick looks so inviting.
15th Jan 2021
09:44 HD Video
& 108 Photos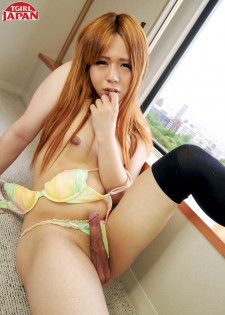 Trans lady Kana creates simmering heat as she poses during her solo shoot. The heat level rises much when she pulls up her skirt to show off her juicy ass. When her clothes come off, Kana's beautiful smooth body is a dream from her nice nipples and hard cock.
6th Jan 2021
13:22 HD Video
& 109 Photos