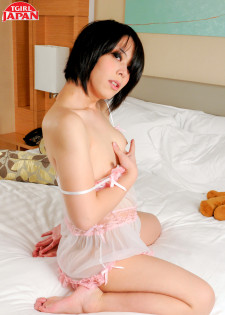 Dressed in her frilly pink teddy and snuggling up to her teddy bear, lovely Makina enjoys a quiet evening at home in bed with her favorite dildo.
20th Sep 2021
10:24 HD Video
& 94 Photos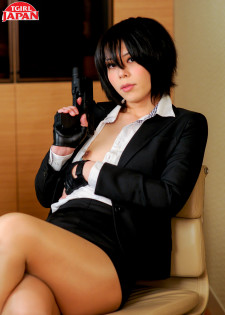 Makina is packed and loaded, ready for some serious business. Turns out she's in the business of getting men hard and horny, you'd better drop your pants and do as she says.
10th Sep 2021
13:43 HD Video
& 107 Photos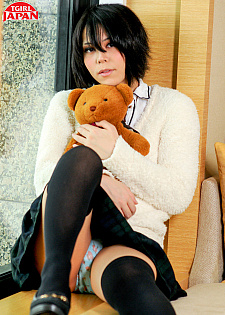 Makina is in a lusty mood, she's feeling lovely and wants to get naked for your horny eyes. We love when Makina is like this, watching her strip and stroke is a big turn-on, don't you agree.
3rd Sep 2021
31:28 HD Video
& 108 Photos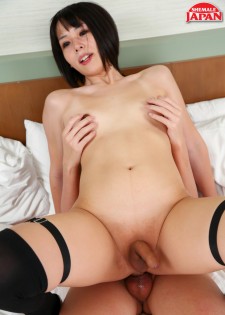 THE INSANELY CUTE Makina Hoshinome gets her fine ass impaled in our Monday update as she rocks her first ever SMJ exclusive hardcore with reckless abandon! No stranger to being fucked on film, 22-year old angel Makina has two boy-girl XXX scenes already racked up over on our sister site Shemale Japan Hardcore but today she is all ours - and we have the absolute privilege of watching her get that tight little rosebud slammed good. How's that for your first update of the week!
21st Nov 2016
41:06 HD Video
& 215 Photos
LOOKING as cute as a button in her traditional Japanese attire, Osaka heart breaker Makina Hoshinome is kick starting off the week in screaming form as she returns to celebrate her fifth official site exclusive. Teasing out of her blue kimono its soon evident she is without panties as her big, stay-hard shogun sword is instantly unleashed and she thrills us with some sweet stroking action and pre-cum play. Another top show from a truly awesome young newhalf - today's update is the stunning Makina Hoshinome!
6th Sep 2016
13:40 HD Video
& 100 Photos
THE UTTERLY DIVINE Makina Hoshinome celebrates her 5th exclusive appearance today and she's getting hella sticky in the sheets with a delicious sploogy cumshot! An ultra-femme example of a newhalf, Makina first graced us with her fine ass in an April 2014 debut and she's really gone from strength to strength in her sets - now buzzing with confidence and loving the lenses almost as much as they love her - it's a hump day hardener right here on SMJ with the lovely Makina!
27th Jul 2016
23:15 HD Video
& 104 Photos
TWENTY TWO year old Osaka angel Makina Hoshinome makes a sizzling return to the world's première newhalf erotica site today after a two year absence and man, she is looking INCREDIBLE! Stepping out of her slutty schoolgirl attire she unleashes that granite hard serving of big, juicy girl cock from her little cute blue panties and sensually strokes away as she captivates us with her sexual prowess! I could watch this Asian princess play all day - what a start to the week!
11th Jul 2016
17:19 HD Video
& 102 Photos