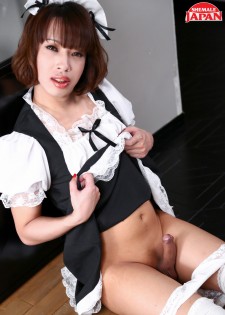 Miu Sakuragi is a horny Tokyo transgirl with a petite body, small boobs and a delicious round ass! She looks so sexy dressed as a naughty maid! Watch her stripping and stroking her hard cock until she cums!
6th Mar 2017
17:01 HD Video
& 112 Photos
Miu really loves to share her goods. Of course she also knows how to make a boner hard and she is really good at it. Watch her new scene and it will definitely give you a boner, for sure.
20th Feb 2017
16:00 HD Video
& 106 Photos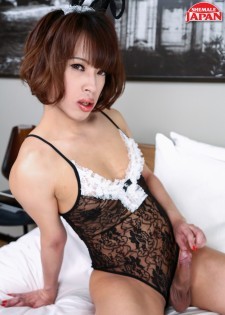 Miu is entrancing beauty from Tokyo with a fairly sexy cock. In contrast with her complexion she came to the shoot dressed in a sexy black lingerie with a matching headband which made her look more zizzling hot. Get ready to be aroused as Miu will make your eyes pop in her lustful performance.
10th Feb 2017
12:16 HD Video
& 107 Photos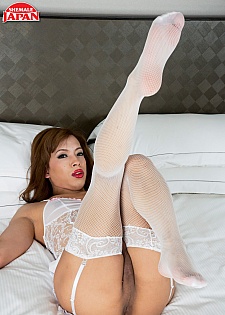 TOKYO ESCORT Miu Sakuragi has the sweetest ass! A twenty four year old auburn haired temptress who came to us via Club Diamond late this year, newhalf kitten Miu is already quite the pro at working the lenses as she proves once more in her fourth site exclusive today - dressed for sex in her super cute pink and white babydoll lingerie complete with suspenders and killer heels. Strap yourself in and get your fix of delicious Miu Sakuragi over in the update area now!
23rd Dec 2016
10:22 HD Video
& 124 Photos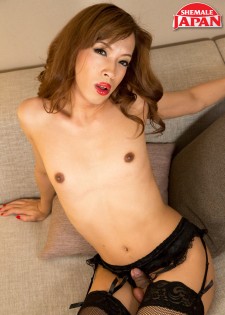 ALREADY with a stunning début solo and a sizzling hot hardcore under her belt, 24-year old Miu Sakuragi is looking like a real star in the making. Fierce natural beauty with flowing auburn locks and a delicious serving of pure shogun shaft in her panties, Tokyo vixen Miu returns to turn up the heat once more as we see in the weekend in style. Strap in and get amongst it, Miu is back in black on the home of the world's première newhalf erotica.....
4th Nov 2016
10:01 HD Video
& 119 Photos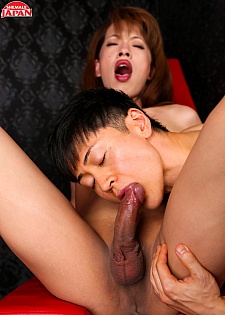 AN ABSOLUTE TREAT for our hardcore fans on this Autumn Monday as we proudly present a Japanese fuck-flick of epic proportions! GroobyNewbie Miu Sakuragi arrived on the set unaware of the male talent we had lined up for her that day. When Tokyo stud Imaoka walked through the door Miu screamed with excitement - as it happens, she is his "biggest fan" and has followed his work closely for some time (the stacks of pics of him on her cell phone confirmed this!) As you can imagine, the chemistry was instantaneously at absolute boiling point which made for an electrifying scene - just take a look at how turned on this naughty young newhalf is - her pre-cum leaking shaft is granite hard from the word "action". Bound, rimmed, sucked and fucked she unleashes her filthiest fantasies with her dream fella in this storming production captured with finesse by Terry. What a way to start the week.......
24th Oct 2016
41:33 HD Video
& 153 Photos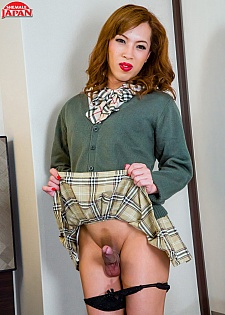 TWENTY FOUR year old #GroobyNewbie Miu Sakuragi takes centre stage in her official SMJ début appearance today! A instant hit from the word "action", Miu is set to steal hearts as she knocks her intro set outta the park dressed in her naughty schoolgirl uniform with teeny pleated skirt. Feast your eyes on this popping young specimen of a lady as she treats us to a sensual striptease and a mouth watering, cock stroking display.....we love her already! Welcome Miu!
14th Oct 2016
08:44 HD Video
& 100 Photos