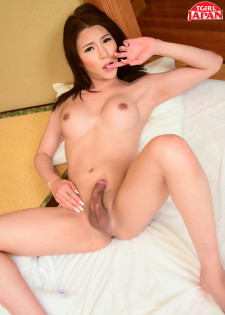 WE LOVE Yuria Misaki! Her flawless curves, her perfect rack, that tight little rear and big, ever-hard, juicy girlie tool in her panties. She's a cool and sophisticated beauty with an enchanting air about that just seems to lure you in. Personally, I could sit and look at her all goddam day!
2nd Jan 2023
16:33 HD Video
& 112 Photos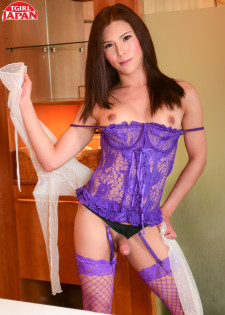 Dressed to kill and looking pretty damn flawless in beautiful purple lingerie, gorgeous Yuria begins in the bathroom for some awesome over-the-sink poses, allowing her big thick she-cock to flop effortlessly from aside her pretty little panties. A girl who is packing some impressive heat in the basement and with a perfect rack and ass to die for, Yuria Misaki continues on her quest to drain balls across the globe!
14th Dec 2022
12:11 HD Video
& 108 Photos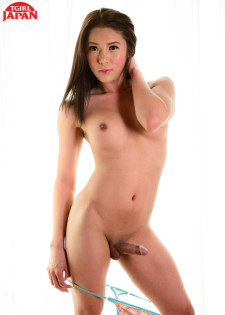 Dressed in her casual attire and killer stilhetto heels, stunning Yuria treats us to some eye-popping upskirt shots of her bulging panties and perfect erect cock before stripping bare and sprawling her tight frame over an armchair, stroking her tool and begging to be ravished!
5th Dec 2022
15:06 HD Video
& 113 Photos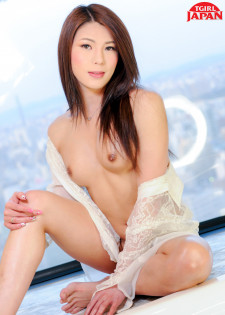 Today, Yuria Misaki strips down to just her heels and releases a hot explosion of girl goo over her toned stomach. Not to be missed!
18th Oct 2021
13:14 HD Video
& 121 Photos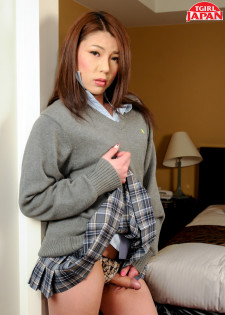 Nagoya hottie Yuria Misaki is in her naughty school uniform attire. Enjoy this naughty newhalf giving us some awesome upskirt shots of her hard cock and balls as she jerks it some!
8th Oct 2021
13:10 HD Video
& 102 Photos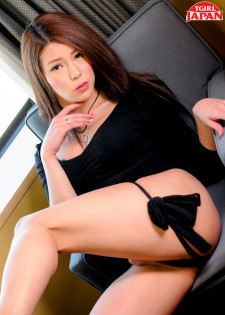 Nagoya sweetheart makes her explosive debut on Shemale Japan in this hot solo where she reveals her awesome curves, perfect tits and sweet sweet ass. This newhalf hottie stays hard throughout the shoot and is a definite starlet for the future!
1st Oct 2021
20:55 HD Video
& 102 Photos