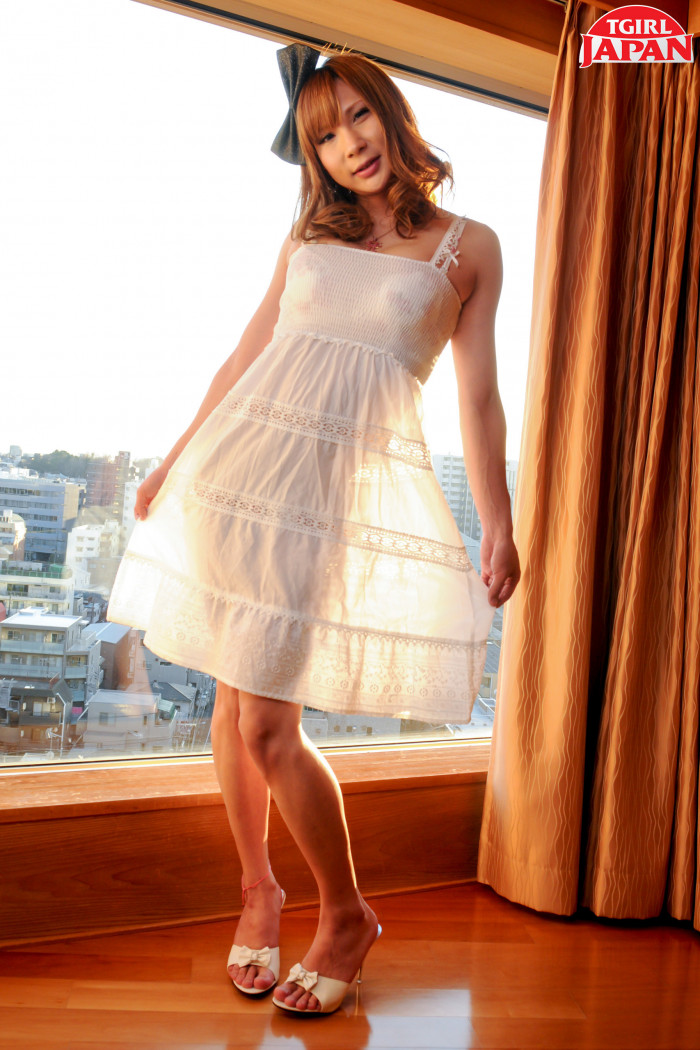 Yuu Hoshibana
Birthday: 6th April
Location: Tokyo

Finally I did it! My silver-tongue managed to secure the media debut shoot of Yuu Hoshibaba - the legendary top-selling newhalf since 2008 at a super high-end boutique newhalf agency in Tokyo. There are already Adult Video producers lining up to contract her once they heard about this photo-shoot. Shemale Japan always looks to present you the best, latest, hottest newhalfs. More of Yuu`s debut sets are coming soon. Enjoy!

Yuu who`s 21 year old now has, allegedly, `the best ass in the industry`. She is slated to have breasts put in soon.
Yuu is quite a flirt, a master of the art of the coquette. She works at the same boutique brothel as Miki Mizuasa does.

Yuu loves music. Her favorite singers are Ayumi Hamasaki and Kumi Koda.

Well the photo-shoot testifies what a true sexy gem this girl is. I will not be surprised if she soars to stardom in 2010.
Height: 168cm (5ft5)
Weight: 60kg (132 lbs)
Stats: 82/65/85 (32/26/33)