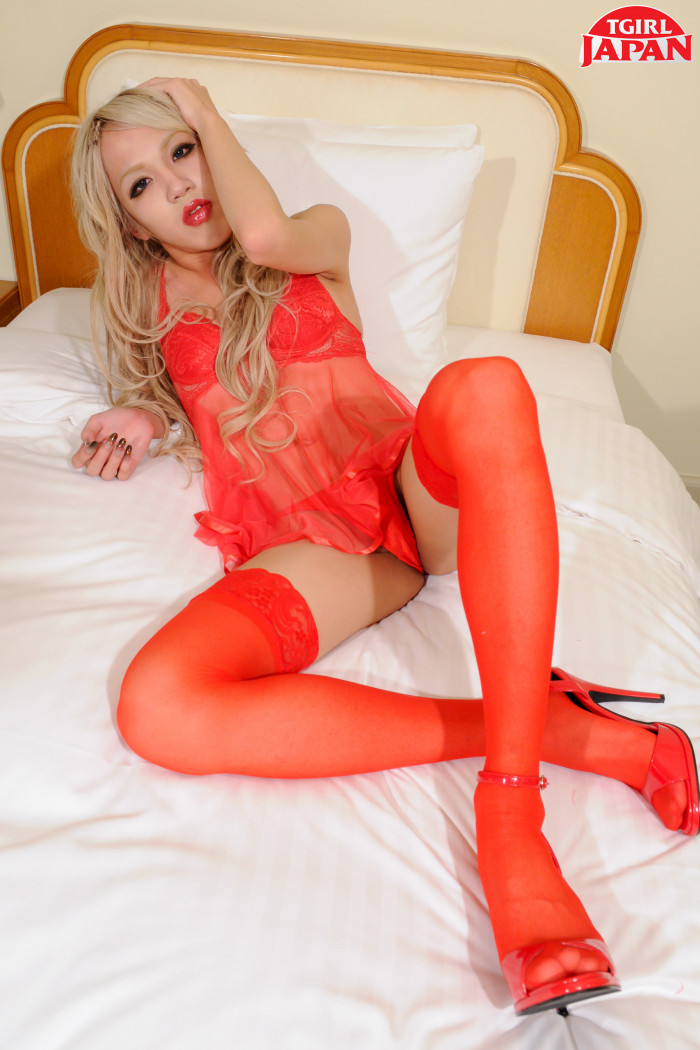 Riona Aino
Birthday: 19th June
Location: Fukuoka

Eighteen year old Riona lives in Hakata. She has a pair of gorgeous boobs which is rather rare for Japanese newhalfs of such a young age.
For fun Riona enjoys films and pop music. Her favorite movie star is Angelina Jolie and her favorite singers Madonna and Christina Aguilera. She also has a crush on the American pop star Justin Timberlake.
Due to her father`s work Riona has traveled regularly to the United States. She is very much into Western men especially one that is fun, upbeat and a bit wild. Riona herself is apparently a cheerful girl who`s won trust from a lot of her clients.

In spite of being inundated by offers from adult film studio`s , Riona has decided to debut her porn photoshoot on SMJ. Her dream is to further her transition and become the ultimate beauty she always wanted to be, and to star in an American or European adult film in English. She is definitely one to watch!
Height: 165cm (5 ft 4)
Weight: 50kg (110lbs)
Stats: 86/59/81 (34/23/32)