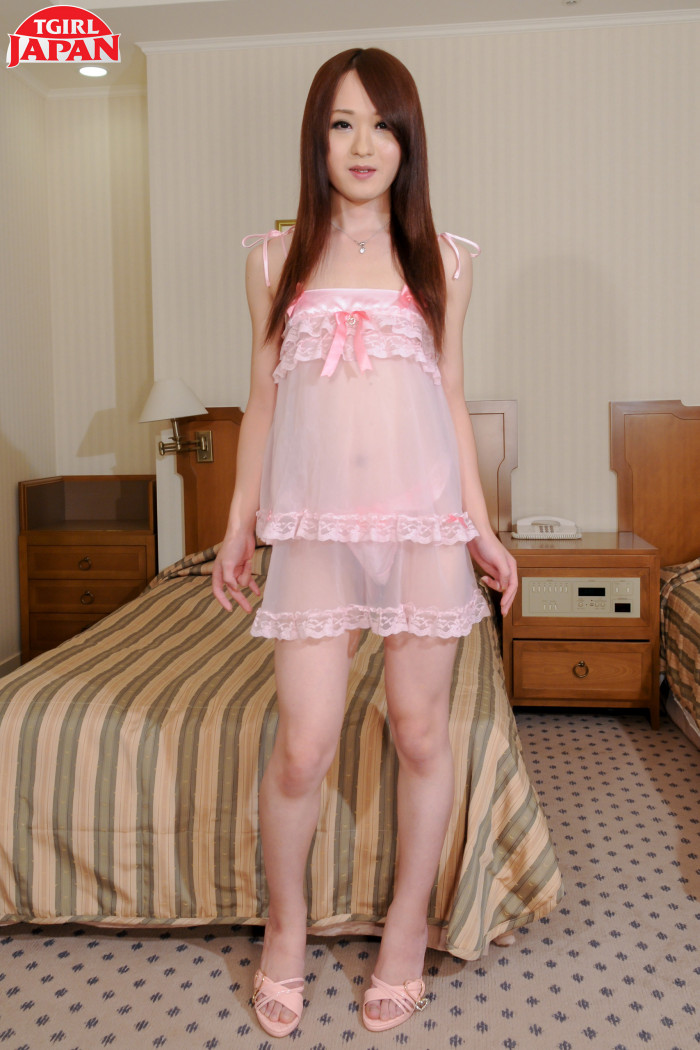 Emi
Birthday: 19th June
Location: Mie Prefecture

Emi comes from Ise, Mie Prefecture, a place renowned for its Buddhist temples. She is 20 years old this year and works as a hostess at a local tea house/snack bar as a normal girl. She claimed that none of her clients had ever suspected of her true identity. In spite of this, she decided to show it all in SMJ.

Emi is a virgin – she has no sexual experiences with men at all. Neither does she have any experiences with photo-shooting, so naturally she was very nervous during the shoot. She`s done very well though. I think her shyness makes her more attractive. Plus, she`s got a sizeable she-cock too!
Emi`s hobbies are pop music and films. Her favorite singers are Rihanna, Beyonce and Ayumi Hamasaki. Her favorite films are Rom-com flicks such as Pretty Princess and Devil Wears Prada.

Emi likes men who treat her just like a normal girl. She sees herself being a gentle, good-tempered person and would like to be with a cheerful guy.
Height: 163cm (5 ft 3)
Weight: 50kg (110 lbs)
Stats: 80/62/83 (31/24/32)