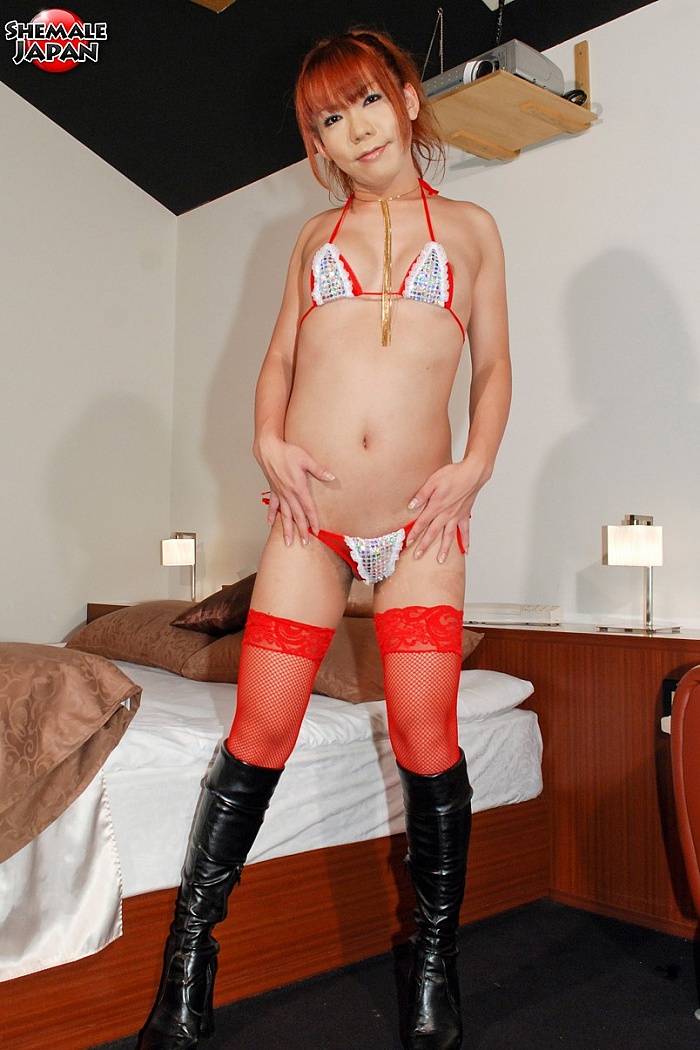 Hikaru Yumizuki
Birthday: 22nd December
Location: Tottori

Hikaru comes from the seaside town of Tottori which is famous for its On-sen (hot-springs) and cold-water crabs from the Sea of Japan. She is 27 years old, and works as a newhalf show-dancer.
Hikaru has a dancer`s body that's so tight and delicious. And those dimples of hers only add cuteness to her expressive face.

Hikaru admitted that she loves sex. She is very secure about and proud of her sexuality, `Although a lot of men initially showed curiosity in me because I am a `complicated` being, a newhalf, eventually they all just became addicted to me because of the sex.` Japanese Sake and On-sen (hot-spring) resorts are Hikaru`s favorites things. She also favors men who are a bit older and more settled.
Height: 169cm (5ft 5)
Weight: 58kg (127 lbs)
Stats: 84/65/86 (33/26/34)