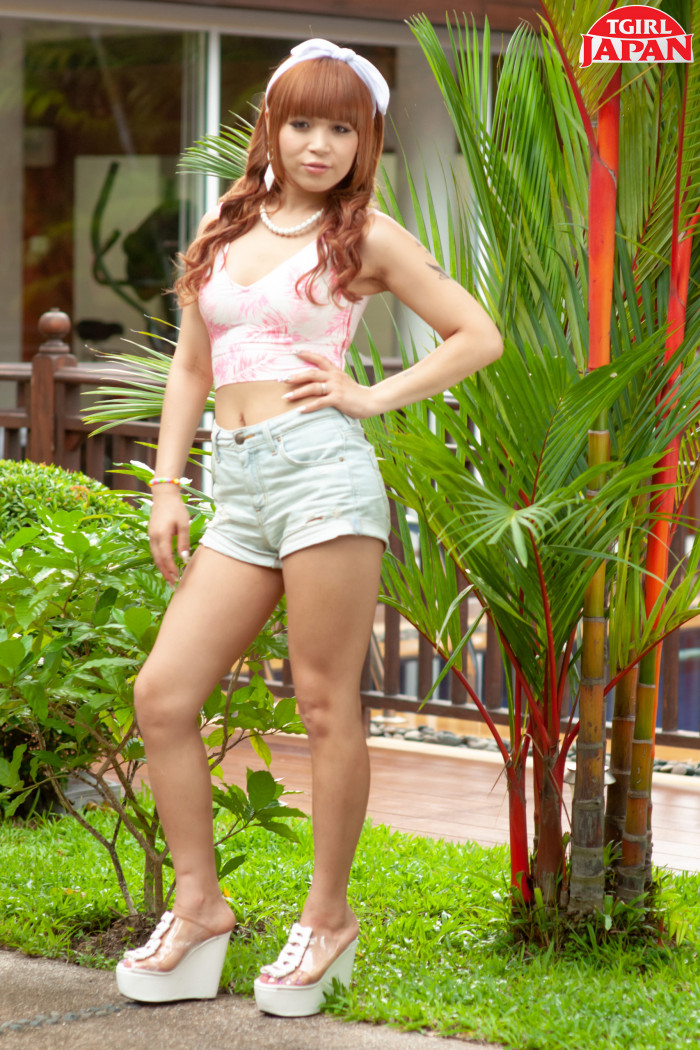 Kaede
Birthday: 23rd September
Location: Osaka, Japan

Kaede is a capable Mama-san managing her own newhalf service in the newhalf-booming, Yokohama area in Kanagawa. Although she is also available for your companion herself if you wish so.
Kaede has a nice sized cock at 17 cm (over 6.5 inch) and she loves to fuck men and women.
For her interests, like manty Japanese women, she learned to play a musical instrument. In Kaede's case, it was the piano and she has long, dexterous fingers which she'd happily use to play with your cock while giving you a blow job!
Height: 160 cms (5ft 2)
Weight: 53kg (119lb)
Stats: 83/65/85 (33/26/33)