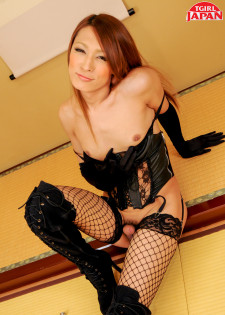 Translady Kana is dressed up in her leathery fetish lingerie for a night of sweet domination. Her cute demeanor shines throughout her solo shoot as she shows off her lovely body and appealing cock. However, when her photo shoot ends, Kana's fun and naughty lady persona comes out.
12th Jul 2021
11:50 HD Video
& 105 Photos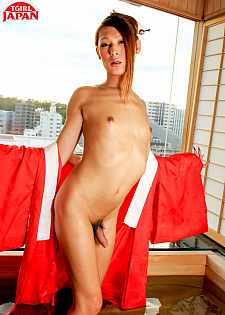 Attractive tgirl Kana has much sex appeal during her solo shoot, but the heat factor really sizzles when she strips down and shows off her amazing body and gets it all lathered up with soapy suds in the bathtub.
25th Jun 2021
10:32 HD Video
& 101 Photos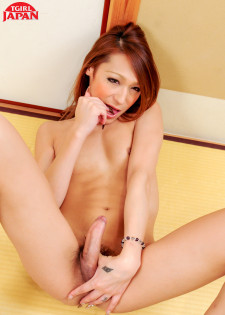 Kana is a pretty trans lady who knows how to have fun by showing off her lovely body and fun attitude in order to capture the attention of her admirers. Not only does she put her body in sultry poses while standing, but she heats it up on the floor with her naked hot body and her hard tasty cock in full glory.
14th Jun 2021
10:27 HD Video
& 95 Photos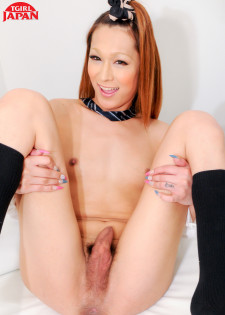 Trans girl Kana's flirty persona comes out in her school uniform outfit. All that studying in school has made her want to bust out and have fun and drive her fans wild. She knows how to gather their attention and tease them before undressing and putting forth her lovely body out there for them to admire. Her yummy body, smooth ass, and hard cock are gems.
29th Mar 2021
13:56 HD Video
& 115 Photos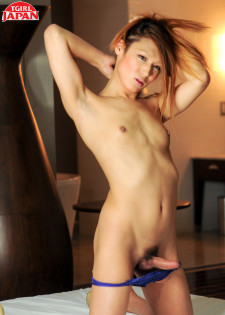 Grooby girl Kana has a sunshiny demeanor and personality. People around her feel the warmness from her heart. Her caring nature makes it easy for her to display her beauty and loveliness during her solo shoot. Her fun tease is flirty as she removes her bra and panties to display her smooth yummy body and fine delectable cock.
26th Feb 2021
10:38 HD Video
& 101 Photos