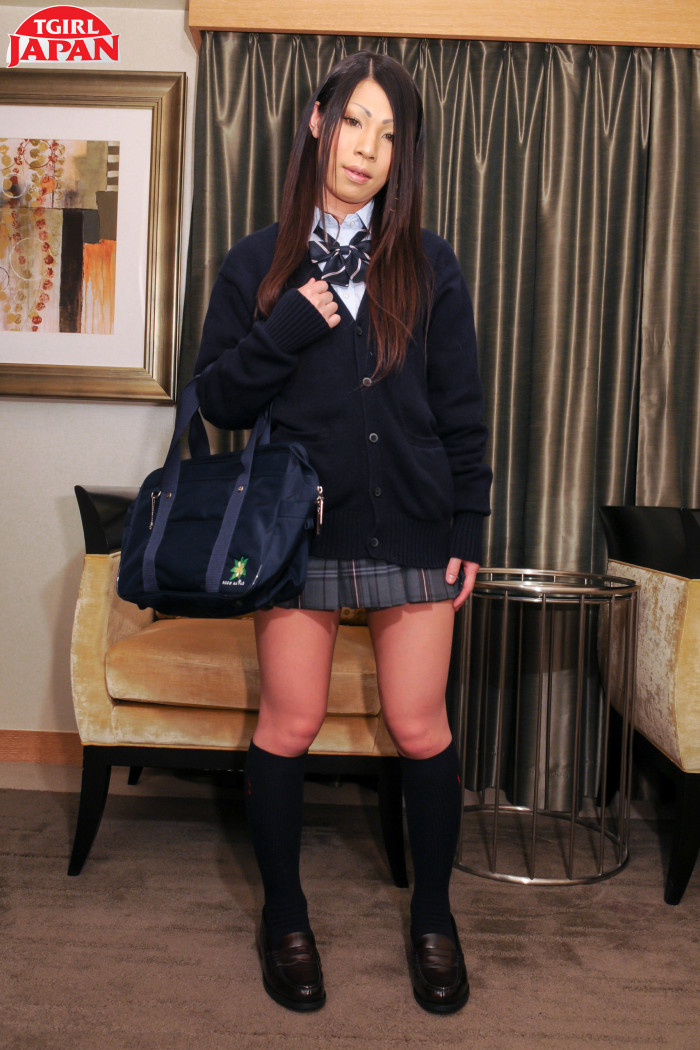 Rei Sugimoto
Birthday: 23rd March
Location: Tokyo, Japan

Twenty-two years old Rei comes from the beautiful and bountiful coastal area of Ehime where its Kmaboko fish cake and Mikan oranges are the renowned nation-wide. Her awakening to transsexualism and attraction to men can be traced back to high school when still a he then lost virginity to another school boy junior than himself.

Rei left Ehime for Osaka when she turned 20. There she worked at a named newhalf brothel and became one of the most popular girls there, owing to, in addition to other attributes of hers, a contrastingly large penis against her petite frame. Six months ago she moved to Tokyo. Currently she works at a newhalf brothel in Tokyo and is a big hit in the capital as well.

Rei told me that her biggest turn-on is to watch a man giving her heads passionately in anticipation for a good bang by her hard-on later, and that she is a sucker for sexy man asses. She admitted that she is a top through and through and she liked men who look delicately pretty in a suit.

When asked about her hobbies Rei said without a second thought, "my job now!" In the future, however, she aspires to become a tatoo artist. Her favorite artists are J-pop singer and actress Nakajima Mika and Lady Gaga.
Height: 157cm (5 ft)
Weight: 47kg (103 lbs)
Stats: B81/W59/H84 (31/23/33)