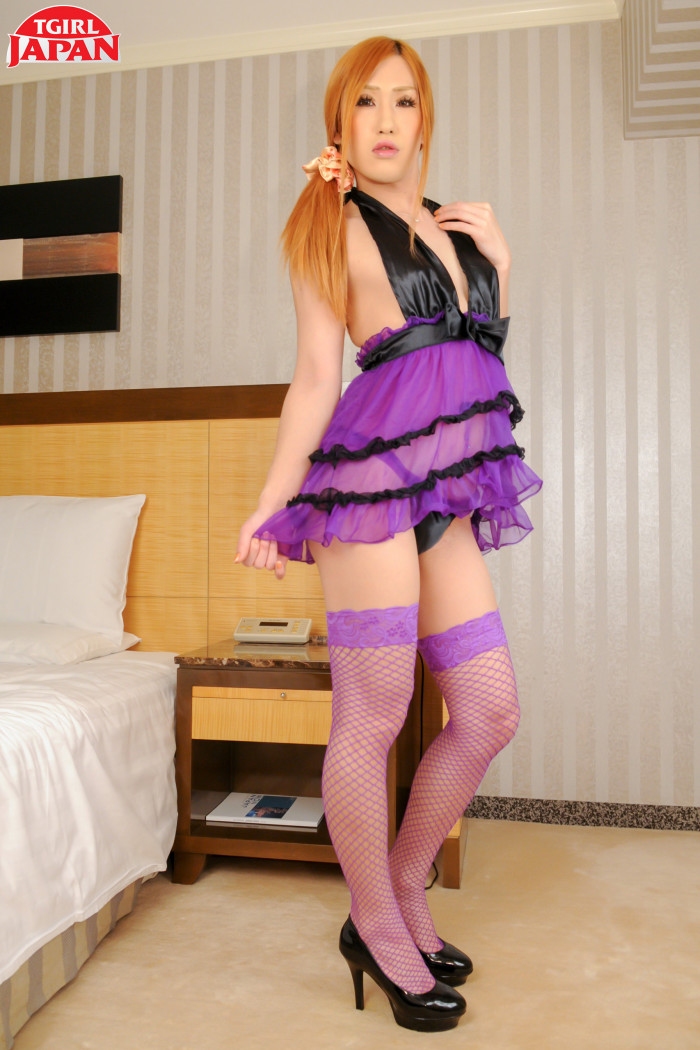 Rika Kujyo
Birthday: 26th July
Location: Osaka, Japan

Twenty-four year old Rika was born and bred in the vicinity of the Kansai International Airport of Osaka. She currently works as an under a newhalf agency in Osaka. Outside of work she enjoys playing volleyball and badminton games, and paying regular visits to the historic city of Kyoto – she is very much into history and adores the city that was the ancient capital of Japan.
"I love visiting Hieizan, Kamogawa and the Imperial Palace," commented Rika, "In Kyoto I feel as if time had slowed down and it is incredibly healing to be there." Rika likes muscular men who are detail-oriented, easy-going and full of initiatives.
In sex, she prefers to be dominated and lead. Seeing her partner's arousal on his face is one of her biggest turn-ons, the other one being, for her, the utterly irresistible Adam's apples.
T167cm/55kg B82/W67/H84