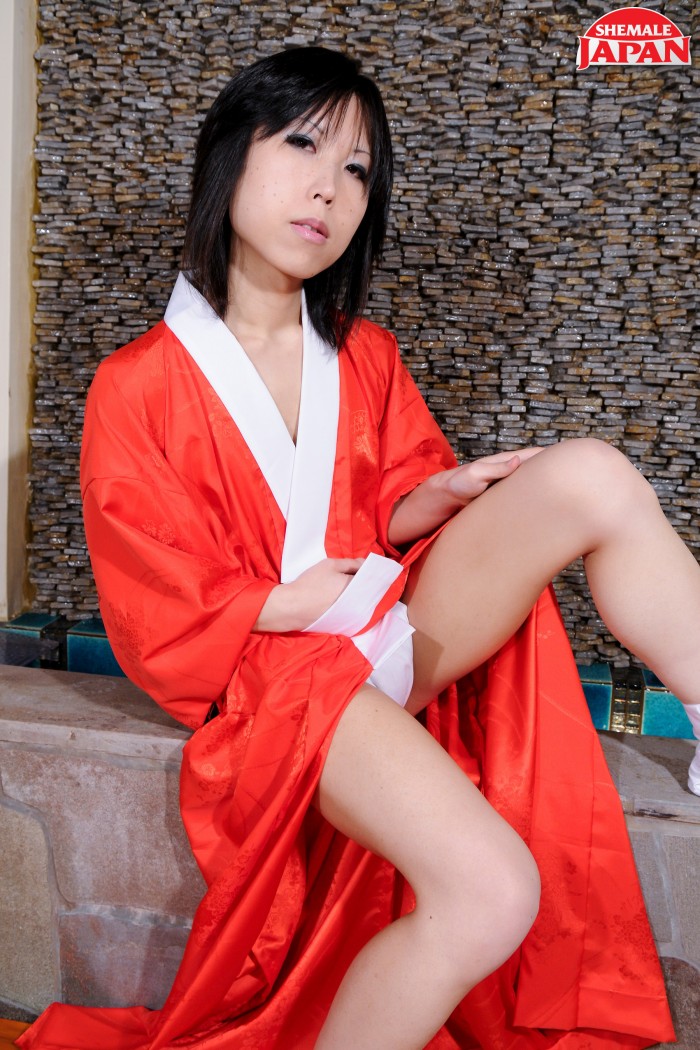 Setsuna Saotome
Birthday: 6th November
Location: Nara

This is the media debut photo-shoot for Setsuna, a 25 year old newhalf `office lady` working at a mainstream business. She had her balls taken out in 2008, and has been taking hormones for about a year and half.

Setsuna played music in a band when she was at school. She loves racing in a sports car and playing music from some of her favorite heavy metal music bands such as Slipknot and Linkin Park.

Outside of Japan Setsuna has only been in Korea before. Visiting the Meteor Temple in Greece in the future is one of her dreams.


Setsuna is into sex plays involving electric toys, bondage and domination. She made it quite clear that she prefers being the recipient of cock-play to ass-fucking. Setsuna used to be attracted to women, until one day she was suddenly turned on by this guy sitting next to her in the train.

Setsuna is into men of slender but muscular build. She also has a fetish for men`s collarbones and fingers.
Height: 160cm (5ft2)
Weight: 50kg (110lbs)
Stats: 80/61/82 (31/24/32)